Diese Veranstaltung hat bereits stattgefunden.
Pelzverkehr 2020 – Hungry Sharks – Zeitgeist
21. September 2020|20:00

-

21:00

CEST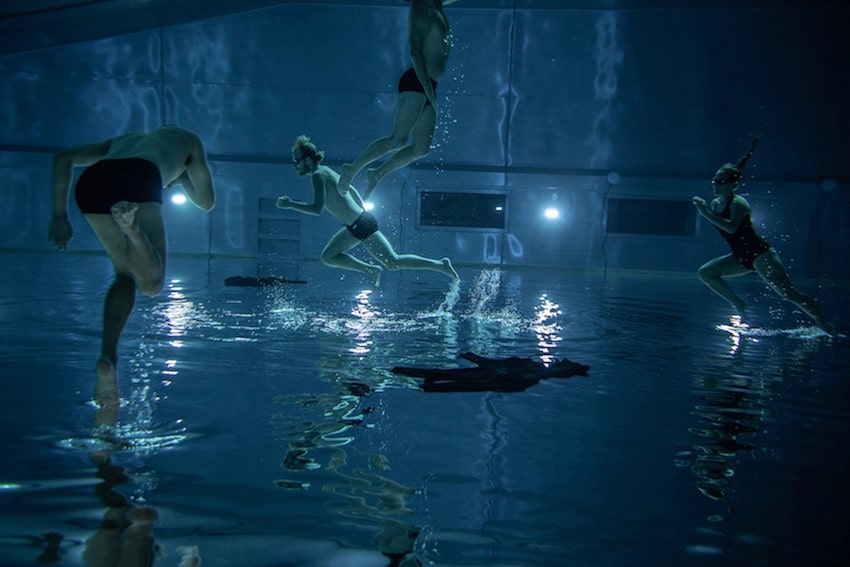 Zeitgeist (2019) Hungry Sharks (AT) Film 12+
Der Film "Zeitgeist" ist ein Rausch aus Blau, Gelb und Weiß, ein Fest der Sinne und ein Labor der Körperrecherche im Element Wasser. Das Wasser liefert durch seinen speziellen Widerstand ungeahnte Bewegungsmöglichkeiten. Der Schwerkraft beraubt werden die Schwimmer*innen beim Apnoetauchen zum Fliegengewicht und sie müssen viel Kraft aufwenden, um darin zu bestehen. Mit der Inszenierung von Beständigkeit unter Wasser versteht sich "Zeitgeist" als Abbild des Trends zu temporärer Raumnutzung in einer Gegenwart, die vom Nomadendasein geprägt ist. (ENGLISH: The film "Zeitgeist" is a frenzy of blue, yellow and white, a feast for the senses and a laboratory of body research in the element of water. With its particular resistance, the water provides unimagined opportunities of movement. Deprived of the gravitational force, the freediving swimmers are superlight and have to expend a lot of energy to stand their ground. With the portrayal of endurance under water, "Zeitgeist" is a reflection of the trend of temporary use of space in a present tense coined by a nomadic way of life.)
Zeitgeist 2019 Teaser | Hungry Sharks from Hungry Sharks on Vimeo.
Konzept, Choreografie: Valentin Alfery
Performer: Olivia Mitterhuemer, Marco Payer, Moritz Steinwender, Valentin Alfery, Joana Fürnschuss, Alexander Tesch
Produktion: Dušana Baltić, Österreich 2019 Gefördert durch Stadt Wien, Bundeskanzleramt Österreich und Stadt Klagenfurt www.hungrysharks.at
Veranstaltungsort: Jugendstiltheater Klagenfurt, Goethepark 2, Klagenfurt/Celovec
Eintritt: frei, freiwillige Spenden
Dauer: 40′
Veranstalterin: Tanzamtklagenfurt_Celovec, www.tanzamtklagenfurt.at
In Kooperation mit: VADA Verein zur Anregung des dramatischen Appetits, http://www.vada.cc/, http://just.vada.cc/
Foto: Jelena Janković